Who We Are

Company Vision
We are a MEP contracting organization being engaged in MEP Design , Engineering , Supply , Installation and Commissioning while maintaining quality commitment & customer satisfaction. With have launched of operation from Kolkata with very competent, qualified and highly experienced techno-commercial personnel. We have been backed by well experiences team of engineers and skilled work forces. Corporate office Complex , IT parks , Shopping mall , Multiplex , Residential Complex, Hotel , Hospitals , power Plants , Steel plants and other industrial Areas are our area of Interest. 

COMMENCEMENT : EVAC ENGINEERING PROJECTS PVT. LTD. has been established on 1st September, 2011
We will pay highest attention to our customers for any upcoming projects in India. We are ready to accept any challenging work to meet Customer satisfaction within any time frame. Our main interest is to execute MEP contract at commercial building, hospital, hotel, institutional, residential & infrastructural sector.
HVAC : estimation, design, drawing, engineering & project execution of all type of hvac project (central air-conditioning, packaged air-conditioning, etc.)
ELECTRICAL : estimation, design, drawing, engineering & project execution of all type of electrical project.
FFTG & PLUMBING : estimation, design, drawing, engineering & project execution of all type of fire fighting, fire protection & detection, plumbing project.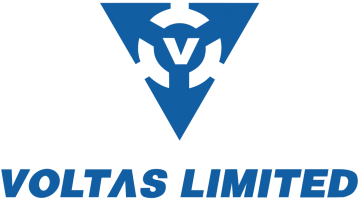 AUTHORISED SYSTEM SOLUTION PROVIDER OF VOLTAS LIMITED FOR CHILLER , VRF , DUCTABLE SPLIT & PACKAGE AC

AUTHORISED SALE SERVICE DEALER FOR CHILLER, VRF AND LIGHT COMMERCIAL AIRCONDITIONING SYSTEM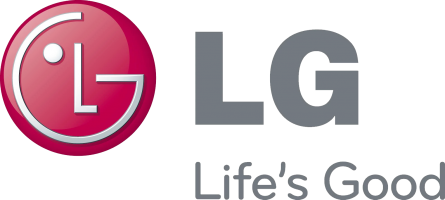 AUTHORISED SALE SERVICE DEALER OF LG ELECTRONICS FOR COMMERCIAL AIRCONDITIONING SYSTEM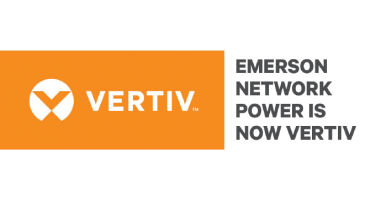 AUTHORISED BUSINESS PARTNER OF VERTIV ENERGY SYSTEM PVT LTD FOR PRECISION AIR-CONDITIONING SYSTEM
MR. MUKESH KUMAR HARBHAJANKA

MR. RANJAN CHAKRAVARTY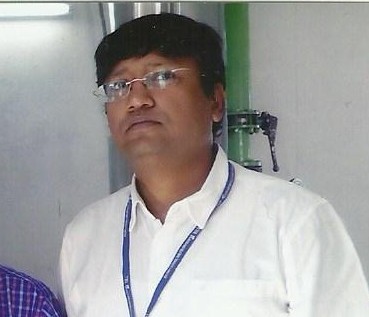 Mr. M. K. Harbhajanka is a bachelor of commerce & master of business administration. He is a director of m/s. Tubes & pipes pvt. Ltd., an iso-9001 certified company with a turnover of Rs.60 crores. His experience is more than 25 years in handling of iron & steel pipes trading company, supplying to all major projects in India and neighboring countries. Be it steel, power, cement industries & infrastructure, EPC contracting, HVAC & fire fighting engineering field. He is now one of the directors of this company and looking after marketing, fund management, banking operation and commercial part of the business of the company.
As a director of M/S. TUBES & PIPES PVT. LTD. he has managed various projects of following customers by delivering Tata, Jindal & Sail make iron & steel :
ABB LTD.
ACC LTD.
BHARAT HEAVY ELECTRICAL LTD.
LARSEN & TOUBRO LTD.
BLUE STAR LTD.
JINDAL STEEL & POWER LTD.
JINDAL STAINLESS LTD.
VOLTAS LTD.
INDIAN OIL CORPORATION LTD.
DAMODAR VALLY CORPORATION
CPCL
NATURAL THERMAL POWER CORPORATION
JOHNSON CONTROL LTD.
RELIANCE INDUTRIES LTD.
STEEL AUTHORITY OF INDIA LTD.
TATA GROUP OF COMPANY
SIEMENS LTD.
KIRLOSKAR BROTHERS LTD.
UNITED CONVEYOR
TYCO LTD.
CASTROL LTD.
AMBUJA GROUP OF COMPANY
HINDALCO LTD.
K K BIRLA GROUP OF COMPANY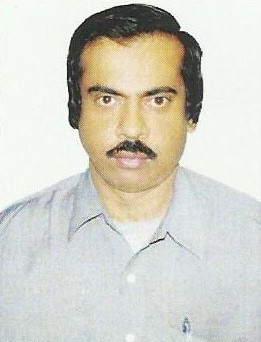 Mr. Ranjan Chakravarty is a mechanical engineer. He was project manager of m/s. Blue star ltd., m/s. Eta engineering Pvt. Ltd. And m/s. Aircon India incorporated. He has also played an engineering consultancy roll in HAVC & fire fighting part at m/s. Sheth Techno Consultants Pvt. Ltd. He has more than 17 years experience in mechanical construction & MEP field. He has vast experience in mechanical, structural, piping & HVAC project planning, engineering & execution and contract management field. He is also one of the directors of this company. He is contributing his all past experience in the field of engineering, construction & contract management.
As a project manager at M/S. AIRCON INDIA INCORPORATED he has managed following major HVAC projects:
CITY CENTRE-1 AT SALT LAKE, KOLKATA
BNWCCC HOSPITAL, PARK STREET, KOLKATA
ABP PVT. LTD. MERIDITH STREET, KOLKATA
AOPL, JINJIRA BAZAR, BRACE BRIDGE
CLUB HOUSE & ADMIN OFFICE AT JSL, JAJPUR
As a project manager at M/S. ETA ENGINEERING PVT. LTD. he has managed following major HVAC projects:
MAY FAIR HOTEL, BHUBANESWAR
MEGA SPORTS COMPLEX, RANCHI
HCL OFFICE, RAJARHAT, KOLKATA
SOUTH CITY PINNACLE, SECTOR-V, KOLKATA
ECO SPACE, RAJARHAT, KOLKATA
As a project manager at M/S. BLUE STAR LTD.  he has managed following major AC & VENTILATION projects :
CPP & PROCESS BOILER PLANT, JSPL, ANGUL
SINTER PLANT, RSP, ROURKELA
COMMUNITY CENTRE & AMENITY BLOCK, VAL, JHARSUGUDA